The Fun, Happy Poetry
Competition
Highly Commended
Huntsman
by Elizabeth Thomas
16 lines

Listen ...
Voice: Barbara Llewellyn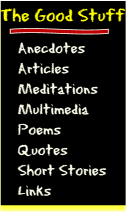 Huntsman
Thoughts of the things that have scared me before
Fade away as I spot him behind the front door.
I've been quite alarmed by his cousin called 'Money'
But this giant fellow is not very funny!

He thinks he can hide there, his body gets flatter,
I'm still going to get him, so that doesn't matter.
I pick up the duster and venture quite near,
When under the door - his legs disappear!

I scramble to open it, hope I'm not too late,
He creeps away slowly - does he know his fate?
Then just as he runs on his great getaway,
My hand hits the button, and out comes the spray!

He writhes in white foam and I feel such a guilt,
It's like holding a gun when his blood I have spilt.
I wish I were braver, but now it's too late,
Perhaps tomorrow will bring me less fear of his mates!


Reviews (applause received)

Be the first to review this poem - click here.