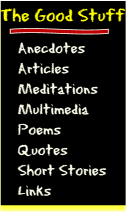 This Month's
Featured Product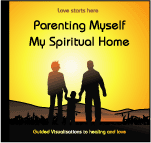 You can now have
the perfect parents
you've always wanted,
living in the
perfect
eternally nurturing
environment for
your emotional and spiritual growth.

With Parenting Myself
and My Spiritual Home
to guide you, you will
always have quick
access to your most
nurturing and
inspirational aspects.
You now have the tools to be the best
person you can be.

Welcome to What's New
Bright Light Multimedia and The Bright Light Café are consistently growing, adding new and exciting content, bringing you more and more positive and uplifting downloads, CDs, books, and free entertainment. Join our FREE monthly newsletter, "Brilliant!" to hear about the very latest additions to our product line as well as all the newest articles, anecdotes, stories, poems, art, and audio performances at the café as well as information about our writers and artists.

Become a "Brilliant!" subscriber now and receive regular chances for FREE downloads (we've already given away hundreds of dollars worth of product to our Brilliant! subscribers) as well as great specials and discounts on Bright Light Multimedia products as well as advance knowledge and one free entry into our occasional writing competitions.

The latest "Brilliant!" edition will keep you right up to date on that's happening at Bright Light Multimedia and The Bright Light Café but just read any of the following archived newsletters to find out about recent additions to our product line and our FREE positive entertainment and for a taste of what's to come.

Brilliant!