The Good Stuff
Poems
Finger Chips for the Lonely Soul
by Nisheeth Srivastava
Length: 21 lines

Listen ...
Voice: Barbara Llewellyn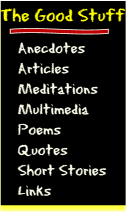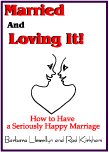 Discover the
6 Essential Elements
to a Seriously Marriage.
Book, E-book & Audio
More Information ...


Shine Your Light!

Do you want
your talent showcased to the world for free?

Poets & Writers
More Information...

Finger chips for the lonely soul
"Do you know
Why God has given you
Gaps between fingers?"

So that one day
You find someone
To fill them up,
Holding hands forever.

"Then why is it, that
You have five fingers
And just four gaps?"

Because, in love,
One is zero
Two is infinity
And all else is flak.

"But do I really need
A hand to fit mine
Always?"

You have a choice.
Find the hand that fits
Or cross your own fingers
And become a cynical author.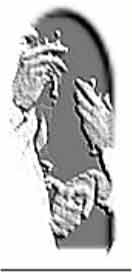 Wedding Toast
By Bright Light Multimedia
from the book
Married and Loving It!


Reviews (applause received)

Be the first to review this poem - click here.