The Good Stuff
Poems
When a handkerchief cries
by Nisheeth Srivastava
Length: 22 lines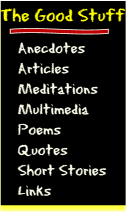 It's easy to
look into the future and
make the right decisions,
by accessing your own
Higher Consciousness.

- Audio Sample -
Making Decisions
- Audio sample -
Future Choices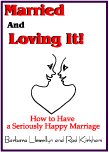 Discover the
6 Essential Elements
to a Seriously Marriage.
Book, E-book & Audio
More Information ...

When a handkerchief cries ...
Verily am I
Your umbrella, my queen
To be called upon
When the storm-clouds break.

A chill wind blows
Demeter shudders
You, Persephone, shiver in my arms
Till day-light stands forth

Ay! What misery it is
To be a handkerchief for life
A burden when set fair
Confidante in strife.

What do I do?
What do I want?
The storm breaks, you need me.
Happier times, I'm better away.

But how can I wish
For aught but your smile?
Though it leaves me
All on my own

I should have known this all along
I can't live with or without you



Changing Seasons
Rej, Bent
Buy this Art Print at AllPosters.com


Reviews (applause received)

Be the first to review this poem - click here.