"True Love"
Writing Competition
Highly Commended Winner
'Till Death do us Part
by Caroline Stevenson
408 words

Listen ...
Time: 2.51 minutes

Voices: Barbara Llewellyn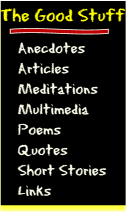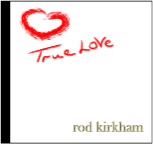 Be enchanted by the power of True Love
transporting you to romance and joy.
Listen now ...



Do you want
a seriously happy marriage?
More information ...


It's easy to
look into the future and
make the right decisions,
by accessing your own
Higher Consciousness.

'Till Death do us Part
The machine that measured his heartbeat was the only noise in the cold antiseptic hospital room. For days he had hung on, his grasp on life tenuous, his conscious mind had retreated inside itself to prepare for death.

She had sat beside him, holding his hand knowing that on some level he would be able to sense her presence.

For sixty years they had shared each other's lives. Their only time apart was when he went off to war.

He had been different when he came back, more intense, more grown up. But slowly they had discovered each other again.

Now, their time was short. He would not be beside her for the rest of the journey.

"Mrs Tyrell, visiting hours are over for today," the sister had told her a few minutes ago.

She had no intention of leaving him alone. Slowly she stood up, her arthritis causing her joints to pop. He was beyond the help of medicine now and the do not resuscitate order that he had signed when he first became sick meant that nurse's checks were kept to a minimum overnight.

She just had to stay out of sight till the nurse's finished clearing the visitors. One thing about being over eighty is that people underestimated your tenacity.

Once the lights were lowered she abandoned her hiding spot in the bathroom and returned to the man she had given her heart to through sickness and in health.

She wouldn't be around for much longer in any case. The serious, young doctor had talked about the need for a heart operation and that despite her age there was a good chance of recovery. At his young age what did he know? There was nothing wrong with her heart. It was just tired and about to lose its reason for beating.

She took off her shoes; let the pins out of her hair. In the glow of the soft night-lights she felt young and beautiful again. She slipped quietly under the sheets and snuggled gently against the shoulder that had formed a pillow for her head almost every night of her life.

As the young man rose from the bed he reached out with his hand and helped his sweet heart up. Together they paused to look at the bodies lying on the bed entwined together, eyes meeting they smiled before they turned and slowly faded away.

Their journey together was not over yet ...



The Writer - Caroline Stevenson
Caroline Stevenson lives in Queensland, Australia and writes true crime. She has had a number of books published. Fiction is a new genre for her and what she does for fun.

Caroline is already an established and honoured member of the Bright Light Cafe creative community. Click here to read another of her excellent stories.



Reviews (applause received)

Norma Jean Australia
"Loved it very moving."

Be the next to review this story - click here.