The Good Stuff
Poems
On The Farm
by Kay F. Ruane
Length: 32 lines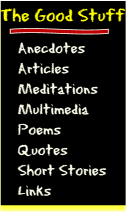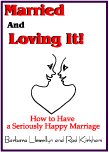 "On The Farm" is a memory of my sea change when, as a young bride, I went to live and work on a dairy farm in Werribee-South Victoria, in the early 1950's, when the town was considered country. With the help of my grandmother, I milked cows, cooked for farm hands on a wood burning stove and raised my family and considered myself to be very happy.
Kay F. Ruane

On The Farm
We'd only been wed for a couple of years
When hub came home and said,
"Pack our belongings, we are moving, my dear."
So I packed, even the old brass bed.

I was young with small child
And it sounded exciting to me.
Plus I'm by nature a bit meek and mild
So I did what he said, you see.

Off we set, packed up in our old grey ute.
A new life was coming towards me,
I thought it would be beaut.
I had always lived in the city, you see.

The work was hard, the days were long
Milking cows was no easy chore
But youth was on my side
So I didn't find any of it a bore.

Up with birds, feed the men
Chop some wood for the stove
Lunch-time came, feed them again
Then there was the bread to prove.

By now we had two more babes to rear
We numbered five by then
Cooking, cleaning, plenty of love
Plus, I still had to feed those men.

Years past and the family grew
We ended up seven to tend
Milking cows, raising kids
And of course, I had to feed the men.

Oh! When I look back on those early years
And the love I gave and received ... since then
The happiness fills my eyes with tears
And … I wish I was feeding the men!



Days Gone By Art Print
Hansel, Jim
Buy at AllPosters.com


Reviews (applause received)

Be the first to review this poem - click here.