Time is a Dancer
Time is a dancer
Along the journey we call life.
Each step more precious than the last.
We go on and on.
Do we notice the passage?
The spaces between night and day;
Youth and age?
We choose.
If we fall down
We shall once again rise.
Time will not wait behind.
Love, laugh and live.
Time is a dancer
That steps with us on the journey.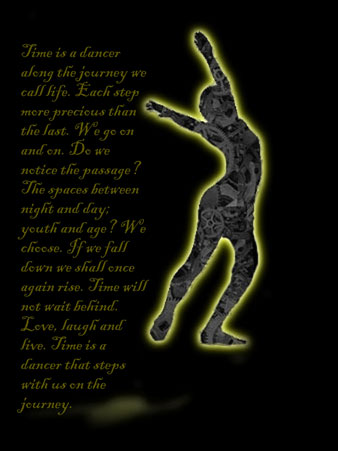 Time is a Dancer
Graphic by Alison Pearce


Reviews (applause received)

Be the first to review this poem - click here.