"True Love"
Writing Competition
Highly Commended Winner
Butterfly Smiles
by Simone Busch
33 lines

Listen ...
Time: 1.34 minutes

Voice: Rod Kirkham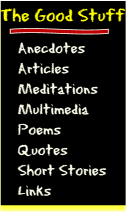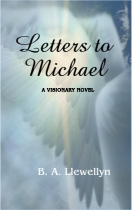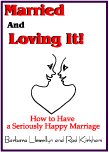 Do you want a
seriously happy marriage?
More information ...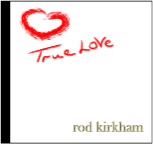 Butterfly Smiles
A small hand holding mine
An angels-breath voice asks why?
Jumping in the puddles, umbrellas in the rain.
A cardboard box castle is the pride of your kingdom.
Clomp, clomp, clomping in Mummyís shoes.

Pikelets drip with strawberry jam,
Sticky faces, sticky fingers.
Playdoh dinosaur.
Finger-paints and vegemite worms.
A chair and blanket cubby.

Whispered secrets, surprise party.
Lick the bowl and pass the parcel,
Squeals of delight, water slide heaven
Noisy games beneath the hose.
Lolly bags and tummy ache tears.

Sunshine days, blue, blue ocean
Chocolate ice cream smiles.
When zinc cream stripes adorn freckled noses
Then building can begin.
Sand piled high and fingers touch, our tunnel is complete.

Butterfly Smiles
Tide laps toes to reclaim palace,
And itís time to venture home.
Riding tall on Daddyís shoulders
Discovering the world anew.

Blowing bubbles in the bathtub
Scrubbing, rubbing, laughter, splash.
But the darkness brings hairy monsters,
Who sneak about and poke out tongues
They are banished with a cuddle.
Then itís tickle fest and bedtime stories.
A kiss for now, a thousand forever,
And may you sleep safe till morn.



The Poet - Simone Busch
Simone Busch is a librarian living in sunny Cairns, Australia. She grew up in Arnhem Land. Simone's greatest pleasure is to make the words on a page sing. She has had a number of stories published, including her story "Tick-Tock-Toy" winner of the 2005 Sunshine Coast Writers Competition. Her goal is to find something good in every day and to succeed as a writer.



Reviews (applause received)

Noelyne Famularo Papua New Guinea
"Reminiscent of my own childhood and now watching the children in the mountains of PNG happily at play in this simple life. Your poem made my heart sing and I drew smiley faces in my mind and clutter disappeared. Thank you and bless you."

Ronda Del Boccio United States
"Lovely poem! Thank you."

Robert Walden Australia
"What a beautiful Poem. It reminded me of childhood but also I saw daughter in the poem. It was true to life for an aussie kid."

Sarah United Kingdom
"You can smell, taste and hear it..."

Marion Matthews Australia
"This is an uplifting peace of poetry. It makes one feel warm and cosy inside. All children deserve a childhood as described in this poem."

Donna Mroz Turcic Australia
"The description of Writer Simone Busch read that she wishes 'to make words sing', and to 'find something good in every day'. Simone has certainly succeeded with 'Butterly Smiles'--a delightful, joyful, uplifing piece that not only took me back to my childhood, but brought a smile to my face and a warmth to my inner self. I feel the words could easily be used as lyrics to a song. Congratulations Simone. Very best wishes for the future."

Sonja Ronning Australia
"Just beautiful, brought back wonderful memories and a happy tear to my eye. This page certainly sang."

Be the next to review this poem - click here.