The Good Stuff
Short Story
Yoga with Fabio
by Sara Lascelles
Length: 620 words

Listen ...
Voice: Barbara Llewellyn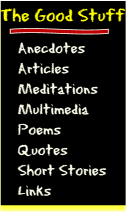 Abba
Buy this Photo Enlargement at AllPosters.com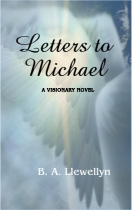 Yoga with Fabio
After a night spent on the train from Bangkok, myself and my travelling companion, Ali, an Irish girl whose accent was totally understandable, finally arrived in Chiang Mai.

A somewhat un-blessed Thai gentleman, standing willy-to-the-wind at some random station, had flashed me through the window, at three in the morning. I had been unable to sleep since this incident, as I felt so sorry for this poor gentleman, and so Ali and I headed straight to the nearest guesthouse.

Our guesthouse was clean and comfortable but, whilst trying to eat my noodles, the guesthouse's dogs were partaking in a bit of dog lock. At this point, I pondered if perhaps the tiger balm I religiously embalmed myself in every morning had any secret Aphrodisiac properties.

Noodles devoured, we decided to go the local market, as there was just enough space left on my arm for another fake watch. Ali quickly tired of watching me ruthlessly bargain over ten pence for handmade goods, probably made by deprived orphans, and so we went for a well-deserved pint.

We ventured into a seedy bar where a gap-toothed Thai was playing a Yamaha keyboard and singing, "Don't Break My Heart, My Achy Breaky Heart", and hopefully, with the language barrier and for his own sake, not understanding the lyrics.

Two Singapore Slings and a Chang beer later (we were both self-confessed lightweights), Ali and I had booked ourselves on a week yoga course, and told each other our life stories. … Mine only took five minutes.

Fabio, our yoga master, had a face only a mother, or a blind person, could love. His body reminded me of "Stretch Armstrong", a toy I had as a child that you could stretch from the armchair all the way into the kitchen … though I did live in a bed-sit.

Fabio's arms were like stringy cheese, and the moves he could pull can only be described as human origami. The only problem was, he expected us to do the same.

Suffering from a hangover, and trying to function without my morning elevenses of a coffee and a fag, it was enough work trying to keep my insides in, (I'd had "travellers' trots" since Malaysia), let alone get my foot behind my ear.

After an hour of doing unflattering body contortions, and luckily not filling my pants, it was time to meditate. It was at this point that things went Woodstock on me, and whilst everyone else was trying to connect with their inner child, I was about to beat the crap out of the child outside, who'd come to watch the hippy loonies in their chanting.

During this time of spiritual awareness I could hear Abba playing softly in the background, and was seriously scared that the chrysanthemum wine, offered by Fabio, was laced with acid. My master later informed me that he'd had a falling out with his un-enlightened next-door neighbour over the chanting, and this was his neighbour's revenge. … Terrible man.

The end of our session consisted in kissing Mother Earth … having memorised the disease section of "The Lonely Planet", I decided this was not a good idea … and that Fabio from Sveeden could kiss something else … if only I could get it up in the air.

A week continued in this fashion and, even though I can only get my toe behind my ear with the aid of a couple of Chang beers and a circus dwarf, I do know all the words to Abba Gold.

On my last day at the school I popped round to see the next-door neighbour, who seemed a much-grounded, Thai gentlemen, and gave him a copy of Slipknot's greatest hits. Peace on Earth. Maaaaaan.



Peace on Earth, Star
Buy this Art Print at AllPosters.com


Reviews (applause received)

Pauline Richards United States
"I thought this story was very funny and really from the heart. I would like to hear some more of her travelling tales."

Kate Australia
"Love all the short stories! "Yoga with Fabio" is a particular piece of genius!! Any more from the great Sarah? Would love to read more!!!!"

Lisa Jane Ireland
"Brilliant Story! Really made me giggle!! I did Yoga in Dublin and it wasn't half as funny as that! It should be declared an extreme sport!! This girl obviously has a very good view on life!! Very Refreshing!!"

Stuart Bowman Australia
"That has cheered up an otherwise dull Friday in the office!! More stories Sarah!!!!!!!"

Andriy Ostapchuk Ukraine
"Is Very Good article!! It make me laugh!!"

Henry Field Australia
"Thanks for the warning Sarah! I am in Thailand at the moment and my girlfriend has been trying to persuade me to try a Yoga session! (We keep getting pestered!) I have shown her this article to which she laughed, then retracted from the Yoga Session!! You're my saviour Sarah!!"

Tan Kah Soon Malaysia
"I think i met you Sarah when you were in Penang! Remember me? I worked on the training Yard! Anyway! Glad to see you are as funny on paper as you are in person! Take Care!!! Keep in touch!! xxxxxxxxxxxx"

Hanako Sonobe Japan
"Great Story! More from Sarah please!!"

Be the next to review this story - click here.