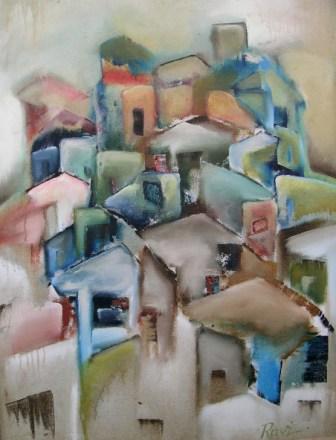 Rajasthani Town
(Oil on Canvas)
by Ravi Bedi

How to use this page:
Meditate upon the painting while listening to your choice of poem, story, visualisation, exercise and/or music. Multiple sound bites can be listened to at the same time so feel free to create your own entertainment by mixing the music or breathing exercise with your choice of poem, story or mediation ... or just soak in the silence while soaking in the beauty of the art.
You Choose.


Reviews (applause received)

Be the first to review this page - click here.
Poem by Dr. Tholana
Ashok Chakravarthy
Voice: Barbara Llewellyn

"Drifting Memories"
Instrumental

Written & performed by
Taylor Dean (aged 9)

Poem by Stephen Pray
Voice: Stephen Pray


It's easy to
look into the future
and
make the right decisions,
by accessing your own
Higher Consciousness.